LONG LASTING TIMBER PROTECTION IN ALL WEATHERS FROM AN OPAQUE, WATER BASED, HIGH PERFORMANCE FLEXIBLE ACRYLIC WOODSTAIN
Specifically designed for long lasting adhesion, offering outstanding protection to exterior wooden buildings, also ideal for metal, concrete and most surfaces including previously painted surfaces.
High-build colour, powerfully adhesive, specially formulated to flex with the natural movement of timber. Use on Residential Barns, Stables, Agricultural Buildings, Sheds, Cladding, Gates, Fences, Posts, Garden Furniture, etc.
Self priming and undercoating on most applications.
Top quality woodstain resins mean deep penetration into surface.
Microporous Woodstain: more resistant to flaking and peeling,
Dense Opaque Colour, perfect when changing colour and for weathered surfaces.
Compatible for use on Pressure Treated Timber.
Available to the trade since 2004, comes highly recommended as long lasting. Now available on line for the first time.
Used many times, my first choice for Barns

Wayne Creamer, F&W Creamer Ltd, WOBURN
Several years experience with it, very happy to recommend

Colin Bates, Brampton Painting Services, CAMBS
A great product with a fantastic finish, and a 40% cost saving over my previous supplier

Andrew Gemmill, Wood Farm, ESSEX 
" I am writing this as a note of appreciation for the outstanding customer service provided by your company this week. I really commend the prompt service and excellent communication provided keeping me informed while you dealt with the issue with the delivery services. It is not often that I feel so valued as a customer in this day and age.
I would also like to add that the product I purchased was great quality, very easy to apply with super coverage and a very quick drying time not to mention the excellent finishes on all surfaces (rough grain wood, smooth wood and metal door furniture)  I would love to recommend your company to anyone who needs your products
Kind Regards, John"
John Smyth, Dover, KENT
WOODTECHPAINTS :-" Good to hear from you again. 9th December 2014 you were our second online customer. This order ( May 2015 ) is our 100th! Thanks for your support."
Response from Richard C :- " Hi, I used the paint for my gates at the front of my house and was so pleased with the quality of the product and really good coverage that I decided to paint the shed too. The gates still look as though I painted them yesterday. You've got a great product."
                                                                                                                                                 Richard C, Saffron Walden, ESSEX
Key Benefits
Quick Drying – touch dry in 15 mins at 20 degrees
Easy to apply, recoat on same day.
Multi surface formula
Solid colour
High resistance to weather
Decorative quality
Woodstain resins for better adhesion
Overcoat 2 hours at 20 degrees
Coverage 12-14m2 per litre depending on surface
Large Project? Bulk deliveries available. Contact us for details.
History
Pressure Treatment Services Ltd; providing timber preservation services to the Timber industry since 2002. From the earliest times we were often asked if we could apply a Black treatment to timber, to complement our Green and Brown pressure treated timber. By 2005 we had developed, in conjunction with a leading paint chemist, what came to be known as Woodtech E53A, using the latest innovations in water based coatings technology. It has been used for the last 10 years mainly as a factory applied coating to Barn Cladding supplied to both National and Local Builders Merchants.
We have now supplied approximately 40,000 litres throughout the Home Counties and East Anglia to Builders Merchants, Contractors, Trade Decorators, Farmers and Homeowners.
We have been experiencing an increasing number of calls from our first customers trying to source Woodtech E53A to refresh their timber cladding, residential barns, etc.
In line with this growing demand we are now making Woodtech available online and relaunching Woodtech Black E53A as 'Barnjacket Black E53A'.
This means it is much more widely available and helps keep our costs low so we can still offer superb value for a top quality product.
Microporous, powerfully adhesive yet flexible Barnjacket is formulated as a woodstain which makes it more resistant to flaking and cracking. The ageing process of Barnjacket therefore is different to that of paint which deteriorates by flaking and blistering. As Barnjacket ages the top surface slowly erodes leaving the original bonding layer intact, easy to recoat, no scraping or repriming – just wipe down and brush on a fresh coat.
The superior formula has also allowed it to be used on previously painted surfaces, steel cladding, galvanised metal, plastic coated fabrics, concrete and brick, almost any surface.
We are very proud of the repeat orders we receive and take it as a real measure of satisfaction with our paint. Once tried our customers are very willing to endorse our woodstain.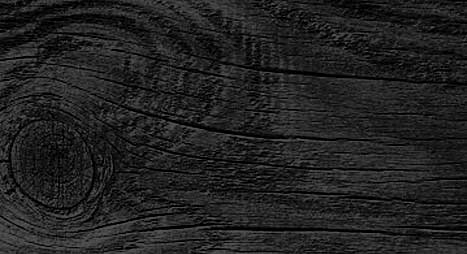 Appearance
Barnjacket Barn Paint has been developed to emphasise the original texture of the substrate, a particularly desirable feature when using wood yet has the solid opaque coverage of paint.
Soft satin finish giving UV protection.
Application
Standard good working practices should be used when applying to new and existing surfaces.
Surfaces should be dry, sound, clean and free from oil, grease and loose particles.
Remove any loose and flaking paint and rub down with abrasive paper.
There is normally no need for a separate primer on bare wood as it is a dual purpose primer/finish system, but on very porous surfaces the first coat can be thinned with 10% water.
(An appropriate primer should be used when applying to bare steel.)
On surfaces which have previously been coated with Barnjacket, because of its high resistance to flaking and cracking, all that is usually required is to simply wipe down and reapply a fresh coat.
The excellent lapping qualities allow further coats to easily blend with the first coat.
Quick drying, in warm weather further coats can easily be applied on the same day (touch dry in 15 minutes).
Barnjacket's high opacity means good masking even with one coat but apply additional coats for longevity.
The final sheen is affected by the number of coats so trial an area first.
A water based system, simply clean equipment afterwards with water. Low odour, ideal for interior use, crafts and hobbies.
Overcoat can be applied within 2 hours depending on temperature and humidity.
Coverage is 12-14m2 per litre depending on surface and method of application.
Can be applied by brush, roller or spray. Supplied ready for use in automatic coaters.
High Resin Content. Low VOCs (Volatile Organic Compounds) – less than 2%.
Contains biocides to prevent mould growth.
Available in 2.5, 5 and 20 ltrs and 250ml sample/touch up tin.
Colours
The following colours are available from stock via our on-line store:- 
Barnjacket Black, Barnjacket White, Deep Mahogany, Oak/Light Brown, Antique Walnut (Semi-Transparent), Urban Grey, Quartz Flint (Light Grey) 
Over the years we have also supplied a large variety of other colours such as Magnolia, Goosewing, and Gardenia . Also, individual colours can be specially made for you, subject to a minimum order quantity of 100 litres. Contact us with your requirements. 
Update: 
We recently received a request to produce for approval a sample of Sanctuary Cream, we are pleased to say the sample was approved and have subsequently received repeat orders for this new colour. 
We are a  user friendly ' supplier and will be pleased to hear from you should you have any questions. 
OUR PRICES INCLUDE VAT AND FREE ECONOMY DELIVERY
to most of the UK mainland. Our carriers apply a surcharge for non-mainland UK and some areas of Scotland so please check with us for rates to these areas.